About the Company
"Italpark" LLC is the official representative of the "SBF-VISA Group"- the leading Italian producer of park amusements. Italian "SBF-VISA Group" is the leader in park amusements industry. From the very beginning of its foundation in 1952, much attention has been devoted to the security and quality of park amusements. Italpark realizes the sale, set-up/installation and service of certificated park amusements. The company also has dealt with park design, delivery and build-up of park amusements from Italy in any country as well as with staff trainings. We have a wide range of park amusements on offer.
OUR PARK AMUSEMENTS
Children's park amusement includes - superhighways, trains, steamers, flywheels, mini airplanes, mini cars, mini water slides, merry-go-rounds, children's roundabout, mini cups, mini towers.
Family park amusement includes - trains, cups, large chain merry-go-rounds, ''fly buses'', roundabouts, ''wonderful flights'', family superhighways, water slides, Ferry's wheels, roller coasters, planes, racetracks, theme-specific park amusements, children's playgrounds, inflatable trampolines, child rooms, soft play stations for entertaining centers, children's café and restaurants…
Extreme park amusements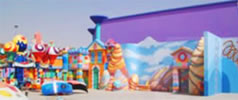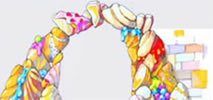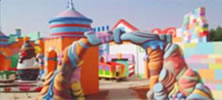 Building, professional design and planning of park amusement
Italpark is the representative of Italian ART PROJECT, which deals in the field of planning and building of entertaining park amusements. That is why we can offer you high-quality and interesting amusements for the existing park and develop park amusement centers for both outdoor and indoor park amusements. Among the advantages of our company are - modern technologies in the production of any children's park amusements and entertainments for adults, of Italian equipment, and the professional design and park planning itself, which presupposes maximum effective usage of the existing space. Having considerable experience in the sale of park amusements and construction of skating rinks, our company possesses large opportunities and can meet the needs of the most fastidious client. The designing department of the company can work out any project together with the customer.
We are glad to help any company and plan for them an interesting city with the park amusements. It can be children's park amusements, entertainments for little children, recreation areas for school-aged customers, etc...
Park amusements from ''Italpark'' are safe and reliable
One should not forget that the most important thing in children's park amusement as well as adults' is first of all security. All the park attractions and other facilities for entertaining centres, in the sale of which we are engaged, are certified and have passed all the necessary tests and are characterized by a high level of safety.
The sale of park amusements
We are not limited to selling only park amusements or the equipment for entertainment and trade centers. We can offer you park amusements for corporate outdoor parties. Your guests will like our park amusements both for children and adults with a trouble-free service.
You can contact us by e-mail and we'll answer all your questions. You can also consult with us about park amusements or skating-rink buildings.
Italian Quality, safety and vivid emotions - this is what Italpark implies by park amusements.
We'll be happy to cooperate with you!