Amusement park designing
ITALPARK LLC is the exclusive representative of the world leading designing company called "ART-PROJECT" www.italproject.ru specialized in the construction of outdoor and indoor thematic parks.



ART PROJECT is specialized in the decorative design of parks and commercial theme areas, namely: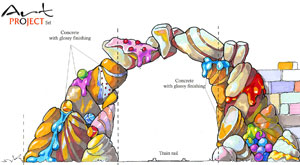 -position location;
-social-economic and territorial assessment of the project site; general definition of target efficiency and project from the point of view of economic factors;
-project planning, concept discussion and definition including logos, symbols and other distinctive characters;
-design of the inner object arrangement in the building system territory, road nets, park amusements, leisure or trade centers, water supply, planting constructions and other factors by means of flow assessment, work schedules of separate leisure and show areas, determination of their availability, etc;

-determination of the master-plan and the evaluation of present economic values
-decorative project definition by producing a dummy, observing the height, and interior and landscape models;
-preliminary determination of the materials or technical tasks for construction and design
-working out the park projects and thematic commercial areas with the purpose of realization of the established master plan, general executive drawings as well as drawings of present objects for their transfer to the suggested constructor for work completion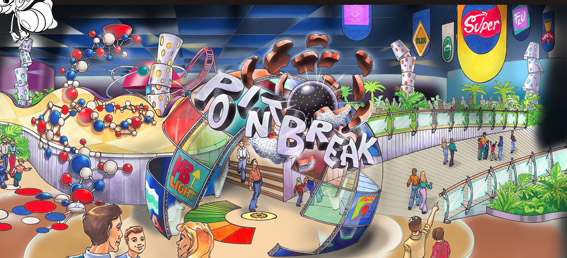 -editing of technical documentation about each drawing which contains physical and constructive peculiarities (materials, technologies, special orders or restrictions) as for example:
-decoration characteristics
-working out ''the drawing of interface'' provided in a limited volume together with complexes which allow to divide the work into several parts excluding the probability of errors or insufficient information in the stage of assembly, as for example, the difference in color, material or finishing
-in addition to the above, producing turnkey amusement parks and thematic commercial areas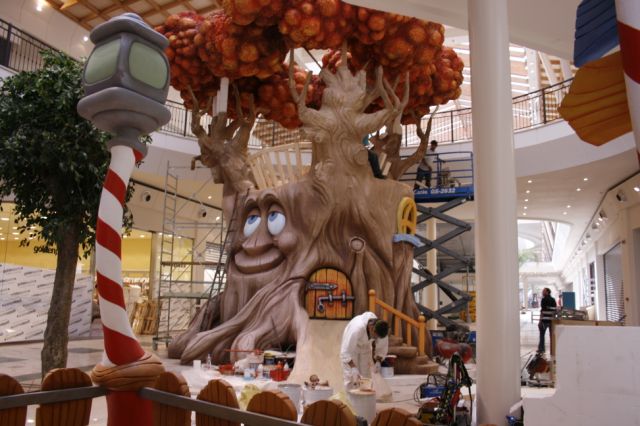 -issue of technical documentation which identifies the project including the assessment of the materials, technologies etc. (uneven surfaces, finish, blanks, color, resistance etc) for each of the objects discussed.
-design and creation of the model from the corresponding material (clay, plasticine, epc 25, etc.),production of templates and the following copies (glass-fiber plastic, etc.)
-production of templates or drawings without a dummy (e.g. from concrete)
-production of sculpture for hardening the surface (polymer concrete, polyoil/isocyanate)
-production of mechanical structures and movable components (joined in an appropriate way)
-implementing the project, construction, arrangement and technical tests of the ''cave of horror''. From the design to the final test;
-theatrical decorations, design and production of decorations for different activities (classical theatre, mobile performances).